Call for Dancers, Small Dance Groups, Body-workers and Choreographers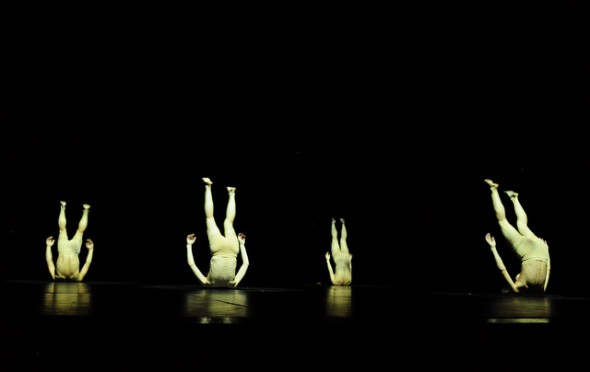 ABOUT THE BLACK STUDIO STUDIO SHARE
Through this studio share, CAVE aims to provide an arena for artistic exploration to the local community of dancers, choreographers, interdisciplinary artists, and body-workers; all who seek the space to create and share their work.
Five to Six  individuals/groups will be selected for a twelve-month subsidized studio-share residency at CAVE.
Residency period:  Begins October 1st 2012 and ends September 30st, 2013
Application deadline: August 31st, 2012 
Announcement date: September 3rd, 2012 
CAVE Subsidized Black Studio Share Resident artists receive:
up to twelve hours per week of rehearsal space (pls. see point system under more details)
up to two full-day access to the White Studio to self-present a work-in-progress performance anytime during your residency period
access to Material for the Arts supplies
access to CAVE wiki admin resource
eligibility for discounted (20%) White Studio rental to hold your classes/workshops
access to a computer, one small camcorder and one video projector (in-studio use only)
conectom features for classes/workshops/performances inside CAVE and any performances outside of CAVE as well as opportunities to showcase your portfolio and to create a hub for your company internal communication
participation in annual SOAK Festival
bi-monthly inclusion of activities on LEIMAY-CAVE's email newsletter
CAVE Subsidized Studio Share Resident artists are expected to:
Pay a flat monthly fee of $280 USD during a one-year period.
Become a LEIMAY-CAVE member ($25 per year)
Share residency experience with the community by submitting an entry article at least (4) times to the artists network and online publication: connectom.
Acknowledgement of CAVE residency online and in all publicity materials related  to your work
ABOUT THE BLACK STUDIO
This studio space is 450 square feet with 16 foot – 11 foot ceilings. It has a sprung, black marley floor and an adjacent restroom. It is equipped with a stereo system (CD player and IPod hook-up). The space is heated during the winter and has fans for the summer, as well as skylights. Chosen artists will be responsible for self-management and keeping the studio clean.
Please click here for additional information before you apply.
To apply, please visit CAVE's submission page.